October 7th, 2011 at 3:21 pm
ATR Caleb Moore Polaris RZR Backflip Attempt
Caleb Moore along with All Terrain Research team will be attempting the first ever UTV back-flip in a Polaris RZR. The backflip attempt is scheduled for November 2nd at the Lucas Oil Off-Road Xperience set for week of SEMA at the Las Vegas Motor Speedway.
Caleb Moore had approached ATR with the concept of how to backflip a Polaris RZR and the team immediately got to work designing the ramp and custom UTV based on Caleb's concept.
"We had always thought that a backflip could be done with a UTV, when Caleb came to us with his idea we jumped on board right away and started coming up with design ideas," said ATR's owner Jeremy Bratcher.
Over the course of several months Caleb Moore and All Terrain Research collaborated to fabricate a monstrous freestyle ramp and one of the wildest UTVs ever designed. The stage is set for this stunt to be performed in front of thousands of people at the Lucas Oil Off-Road Xperience in Las Vegas, NV November 2nd. It is time to put this Polaris RZR 30 ft in the air and upside down with the ATR Polaris RZR Backflip Project performed by Caleb Moore!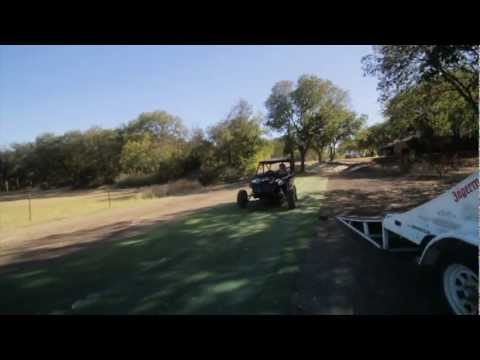 For more information, photos, and video about the Polaris RZR Backflip Project visit RZRForums.net